First Generation Retail Store
The recession of the early 1980's was life altering for many across the world. A lot of jobs were lost including immigrated machinist, Erik Rasmussen. The demand for his skills was slowing down and Erik knew he had to seek new opportunities to provide for his family. It was after a trip back home to Denmark where waffle cones and the lack there of in Vancouver really stood out to him. He was able to bring together aspects of a previous business (see Bakery in Kitimat) and his experience as a machinist to build the foundation for this new business venture.
With a store front lined up at 41st and Granville, father and son began converting the old hair salon into an ice cream parlour. Jens, son of Erik, partnered in and dedicated his time and energy to not just build but also run family shop alongside his father. It wasn't without artistic touches from Jens' high school friend and extra helping hands from his girlfriend, Ellen and sisters Lene and Lili  that grand opening was a success and the scooping days carried forward.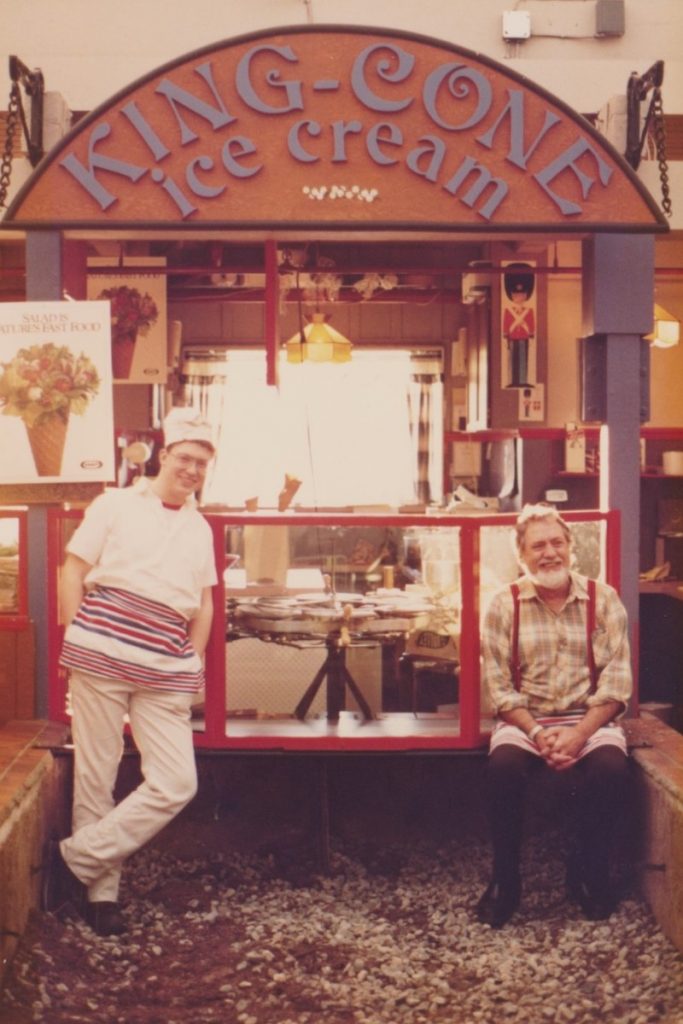 Port Moody Public Market
The Vancouver building was eventually put up for sale and a new location was secured at the Port Moody Public Market on St. John's Street, Port Moody, BC.
Here, Erik acquired King Cone Wafflecone's first automated cone machine. Though it was unusable at first, Erik skillfully rebuilt parts and added components to make it operational. Jens remembers the days watching and learning many of his valuable skills which he had to put forth in the years to come.
The market gained popularity and business owners began approaching Erik about purchasing pre rolled cones for their own ice cream stores and thus wholesale and deliveries were added to the workload.
When Port Moody Market shut their doors, King Cone's retail days ended as well. The machines were relocated to a more suitable warehouse on at 930 South West Marine Drive, Vancouver BC close to the family's home, making the long summer nights to meet demand a little easier.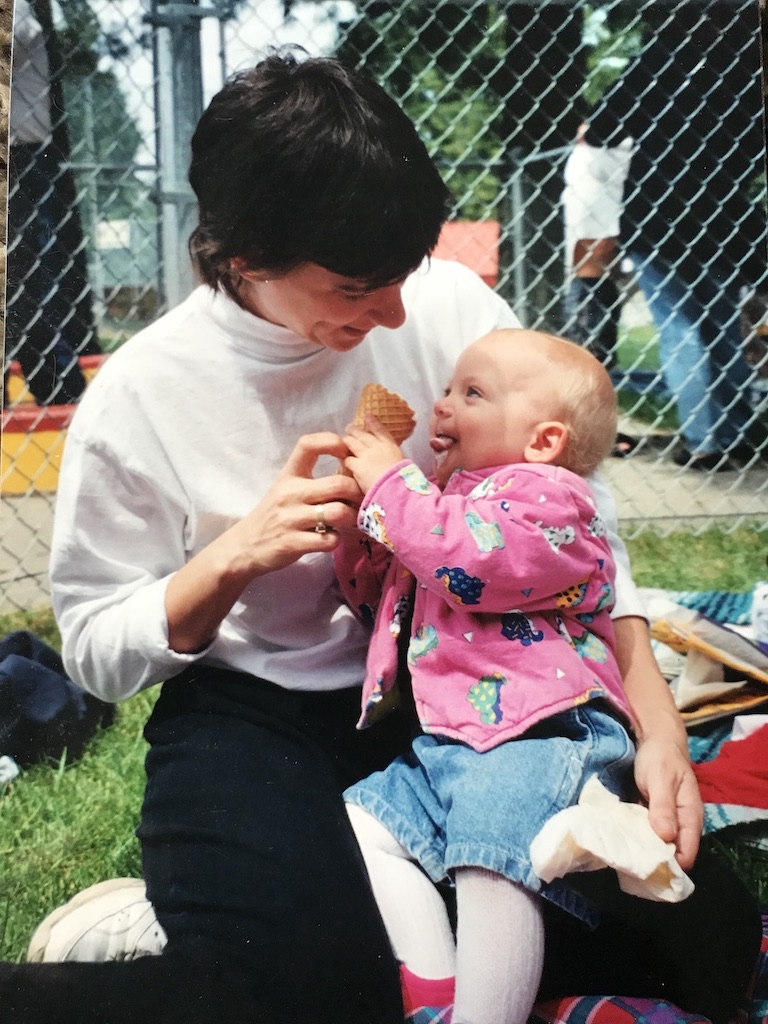 In 1997 a 5 year succession plan was brought forth by Ellen to secure the future of King Cone and support the growing Rasmussen family. Together, with Ellen's, sales experience and Jens' experience in the industry, they teamed up and brought new life into the business.
In 2002 a larger machine was purchased and installed in new warehouses in Surrey BC located closer to the new generation of Rasmussen's. Ellen and Jens again grew the business steadily over the years and in 2011 purchased Unique Cones and added the cake cone to the production line.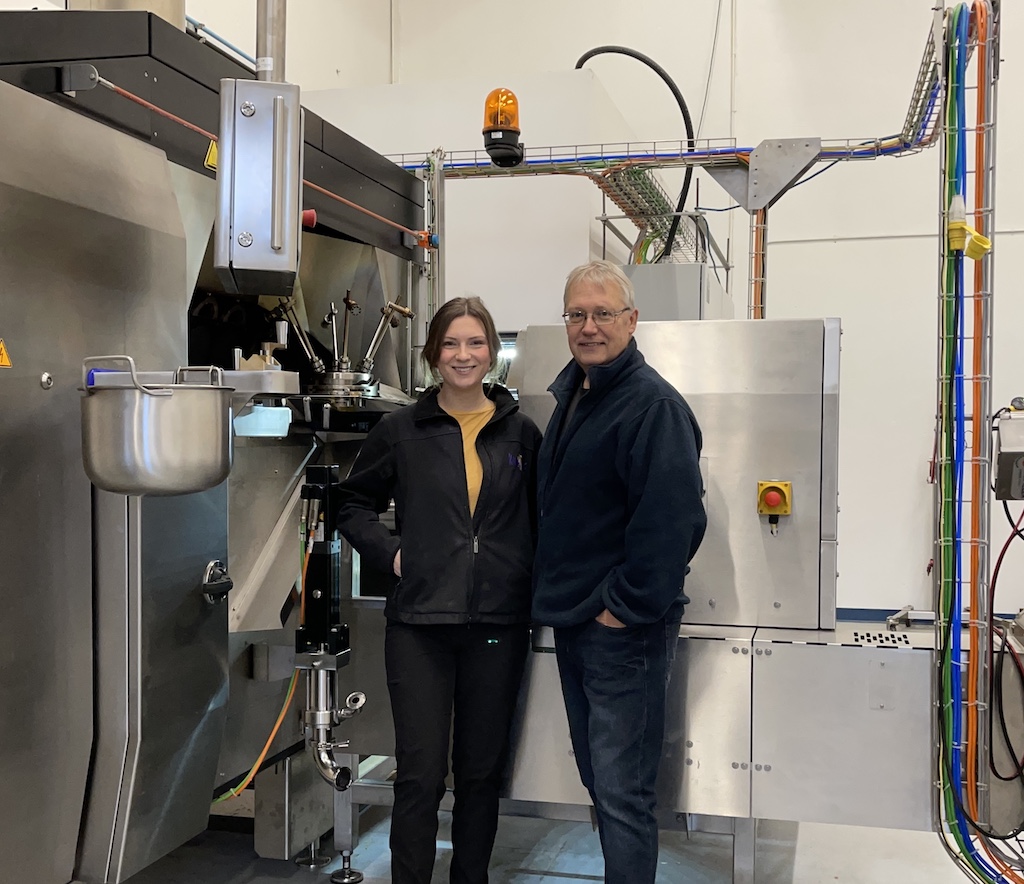 Another new machine and another generation invested in the company. Here Cydney, daughter of Jens and Ellen continues to write the story, operate the machines, and provide the service and hard work that this company was built on.